When i moved into my new (ish) build town house, the novelty of having two decent sized bathrooms and a couple of separate loos soon wore off when i considered the expense of revamping them to suit my style.
There was nothing technically wrong with them...they functioned, they were clean...but they were bland, beige and basic...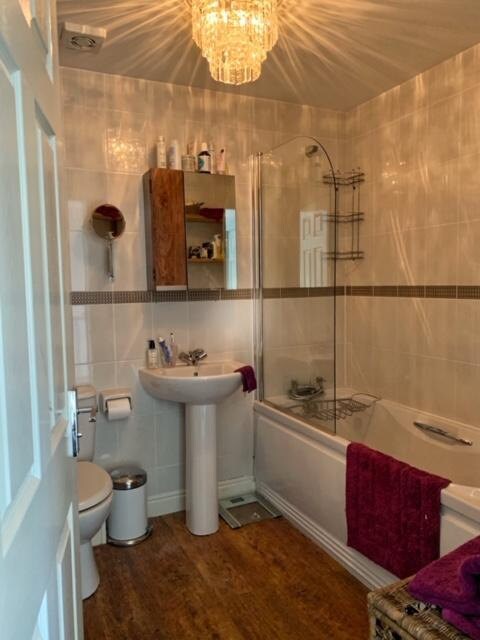 OH DEAR....
After five years of seething resentment of them, I finally got round to tackling my own upstairs bathroom. This is a space in which my children rarely inhabit, as they have their own bathing facilities. I wanted to create my own little haven of tranquility, a luxe, chill-out space that felt indulgent and totally, utterly ME!
INSPIRATION
Marrakesh 
I love Moroccan street markets and interiors, particularly the spicy, warm paprika and mustard tones that are prevalent everywhere. I've visited many times with my partner in the last decade, and i wanted my bathoom to transport me to the exotic souks, sounds and scents of the city i love.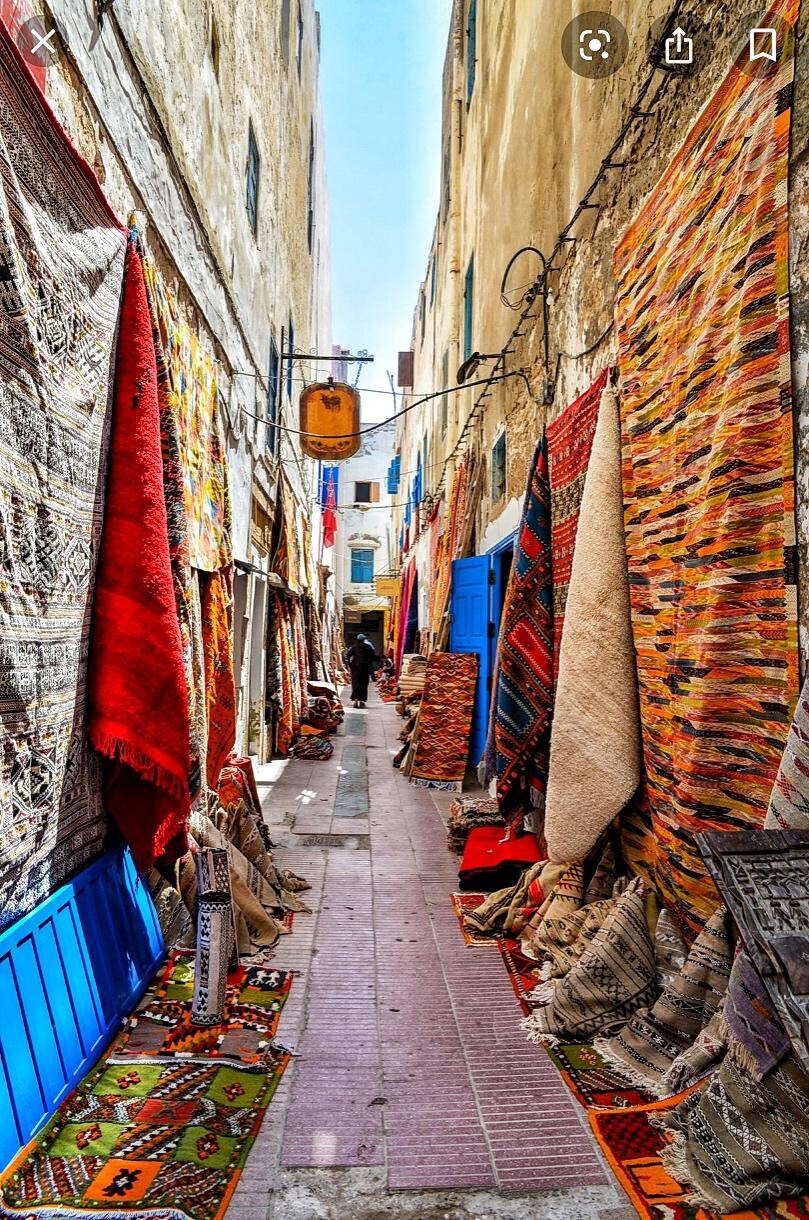 Industrial-luxe
I love the fusion of urban, industrial elements juxtaposed with soft, glamorous embelishments. For me, the combo just works...and it totally sums up my personal style aesthetic, from clothing, to make up, to interiors. I found this picture of a restaurant on Pinterest...i adore it! I don't know where it is, possbly New York?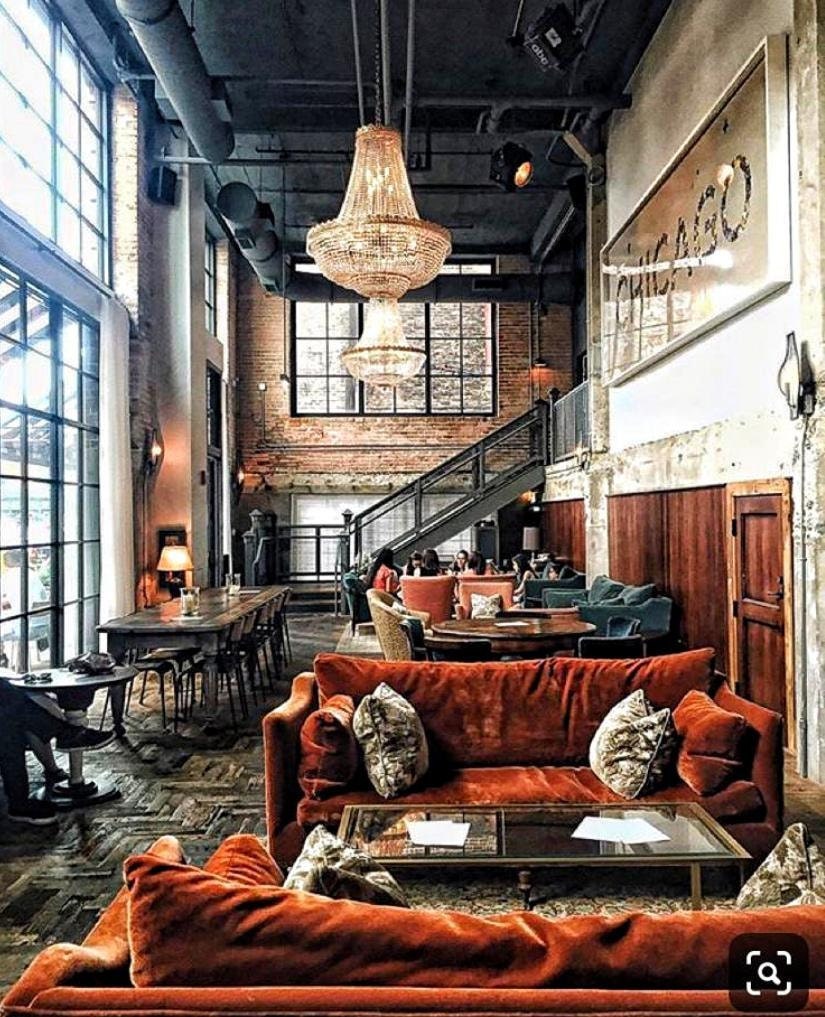 STEP BY STEP...
TILES; 
I'll have a go at most things, but laying floor to ceiling over-sized tiles was beyond me, so I asked a local tiler to retile over the existing beige tiles using Total Tiles Oxido Nero Wall and Floor Tiles.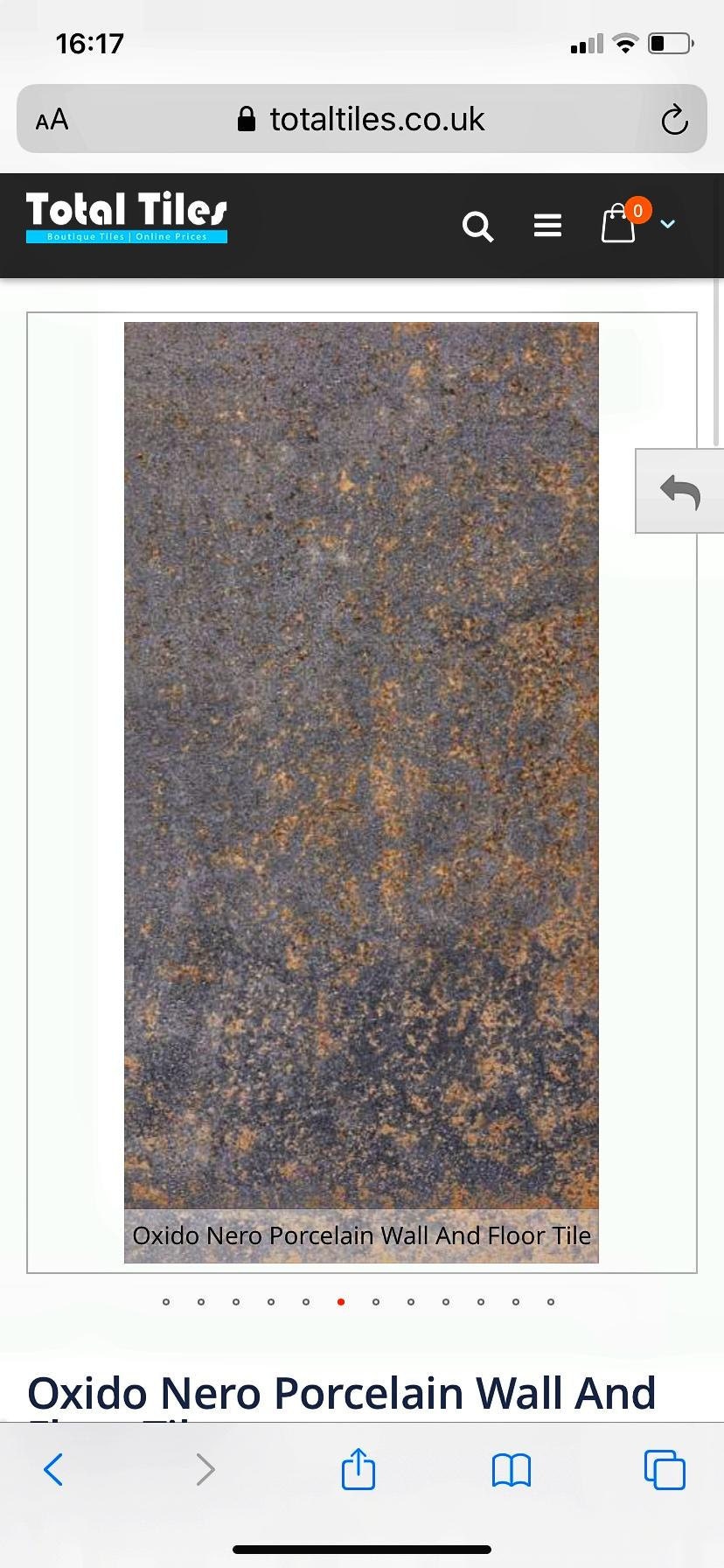 This company offers serious value for money, and was by far the cheapest quality online tile outlet i've come across. I love the industrial, concrete and rust tones and texture of this tile...i fell in love as soon as the sample arrived.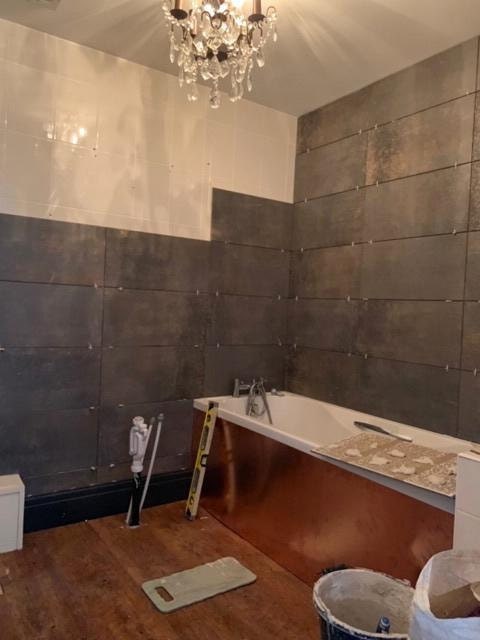 Mid tile!
Tiles: £14 per square metre at Total Tiles
Labour - i paid £500 and the job took nearly three days
RADIATOR
The old one came out, and i replaced it with a super contemporaray looking heated towel rail from MHS Radiators
I chose the Bianca Sparkling Black model, which is matte black and has a subtle shimmer to it. Gorgeous!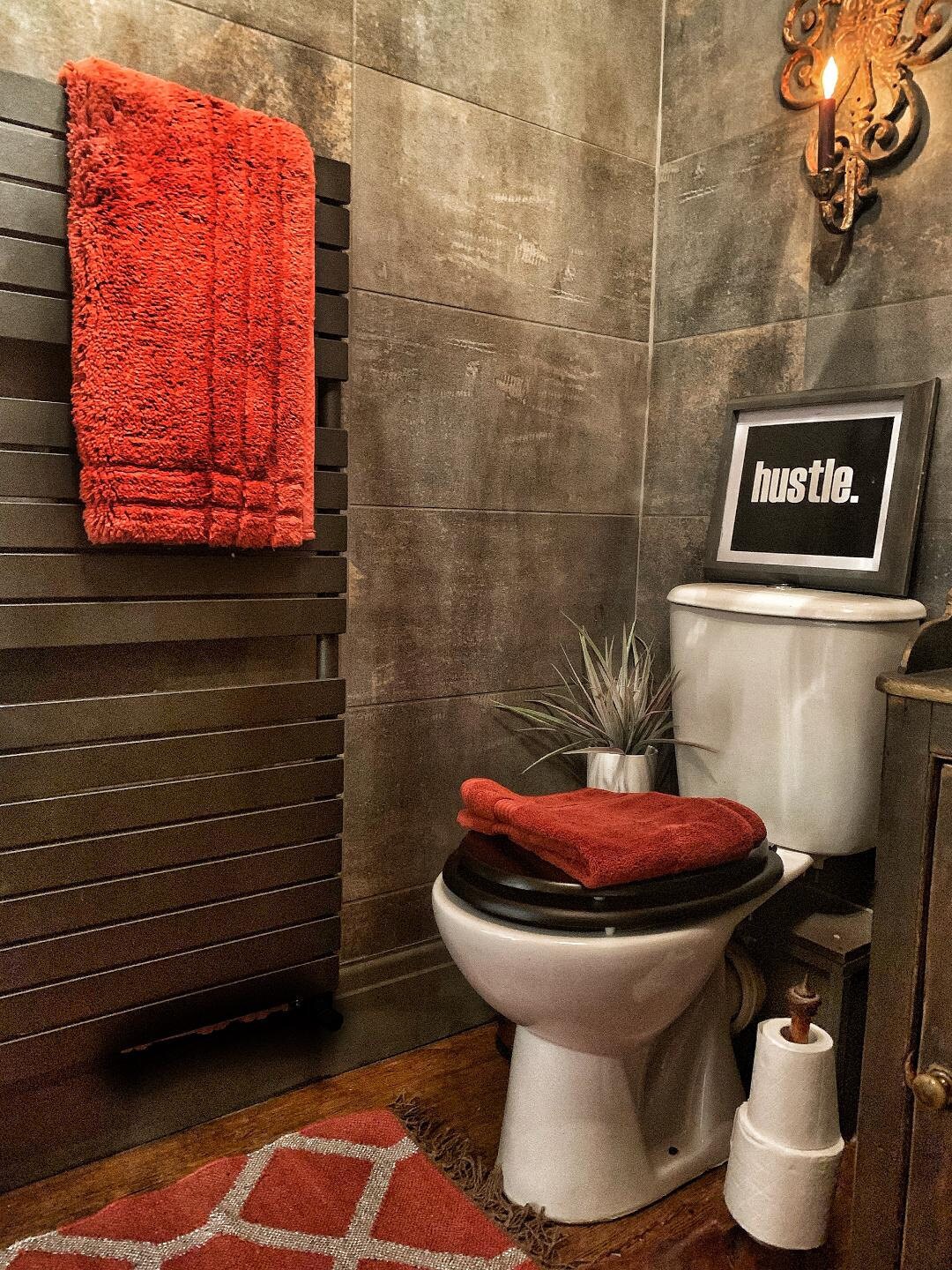 Towel rail: models like this cost from £300
Plumbing labour: £0,00!! My OH did it!
SINK & TAPS
I  ditched the old, dated one, and replaced it with a vintage-look design from Victorian Plumbing
The model I chose was the Premier Tide Counter Top Basin with Olympia Art Deco Mixer Taps...j'adore!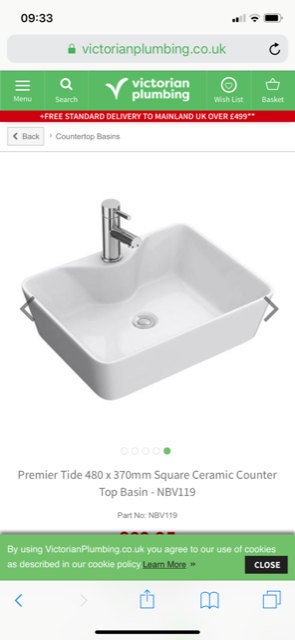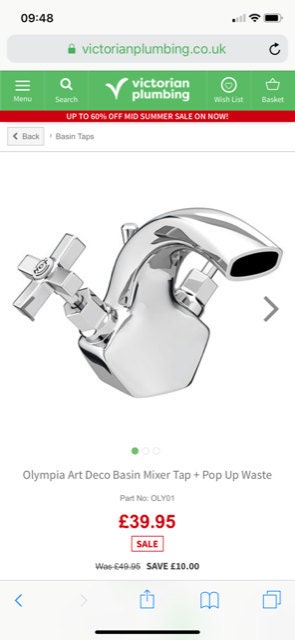 Counter top basin: £69.95 
Mixer taps: £39.95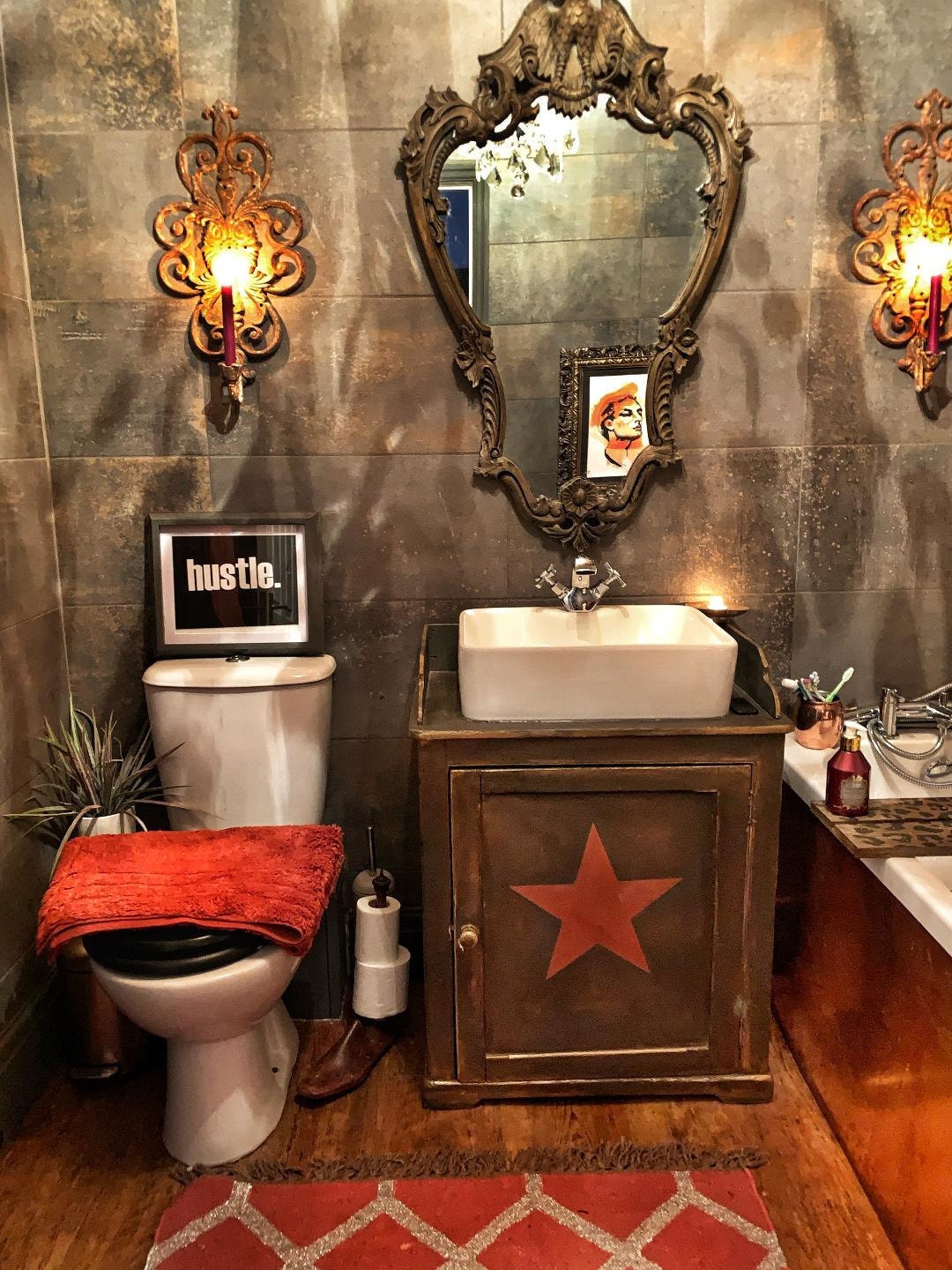 HUSTLE print: from the gorgeous Shelley at Hilary and Flo
UNDER SINK CABINET
My best bargain....vintage solid pine, costing just a tenner from my local Emmaus charity shop. My handy OH cut a hole into the top and back of it and cleverly fitted the basin on to it.
I painted it using Frenchic Lazy Range paint and waxes....so easy to use and cost from just £6.95 for a small tin.
Plumbing labour: £0.00! OH did it!
CEILING
I've got this thing about anaglypta....reminds me of my 70's childhood :) I especially like this design which has a vintage, tiled look to it.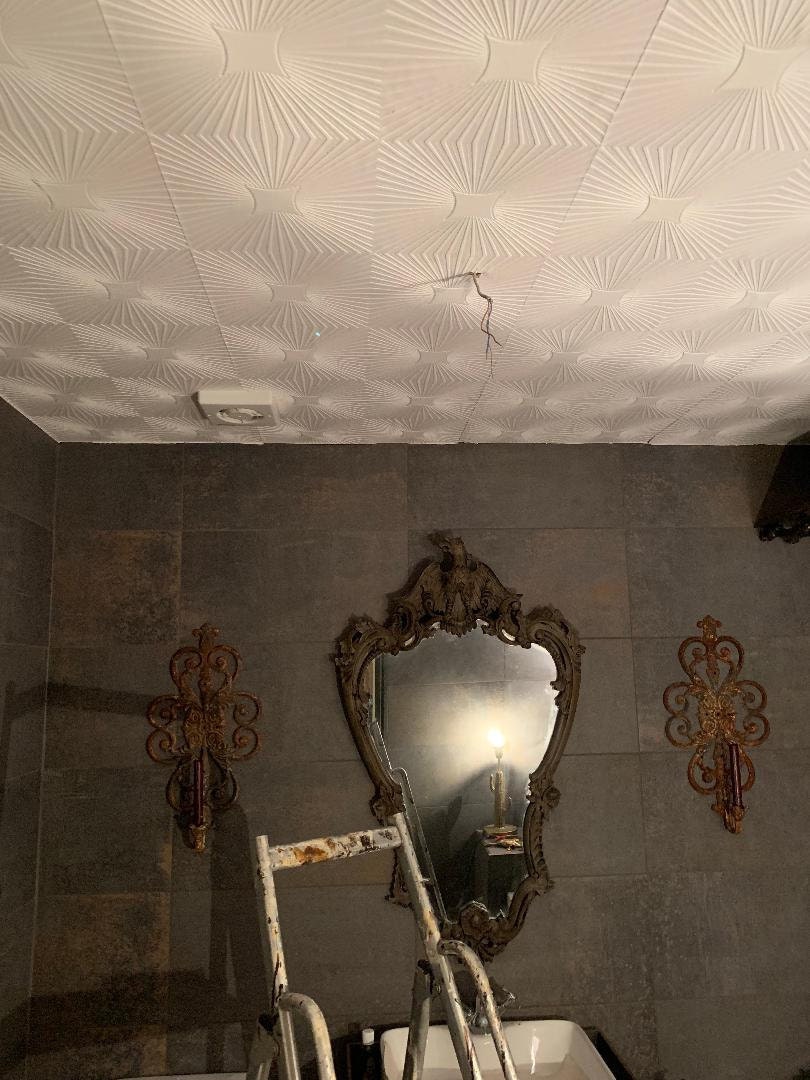 After papering, I painted it with Craig & Rose Copper Paint, then lightly applied their Copper Patina Solution in random places, using a small brush. The solution miraculously turns an oxidised metallic green colour within seconds of application....LESS IS MORE in my experience.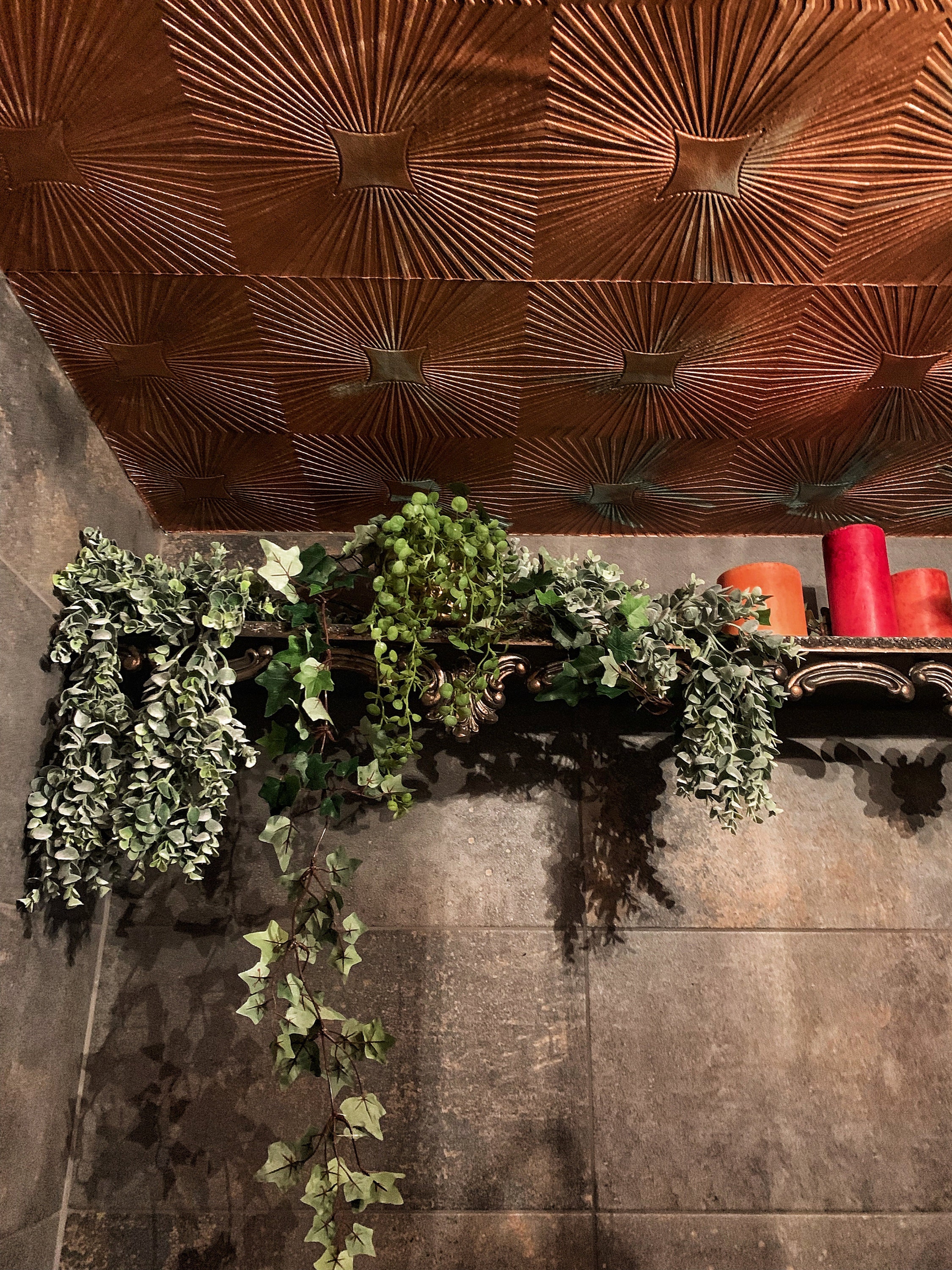 Anaglypta - £18.00 - O'Neills Decorating Centre
Craig & Rose Artisan Copper Effect paint - £21.90 - Rockett St George
Craig & Rose Copper Patina Solution - £8.00 - Rockett St George
TOWELS
I love this spicy shade !!! I chose Paprika Supreme towels and a bath mat from Christy Home, and i think they add the perfect pop of spice and exoticism to the scheme! They are super soft, too, adding a luxe vibe to my bathing boudoir!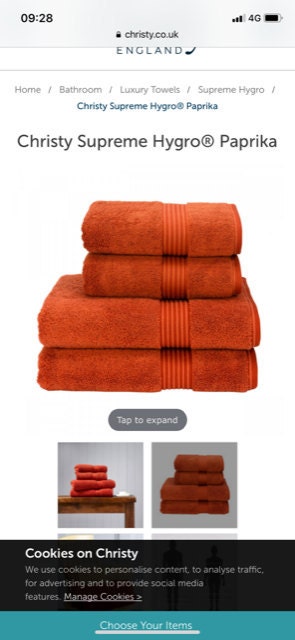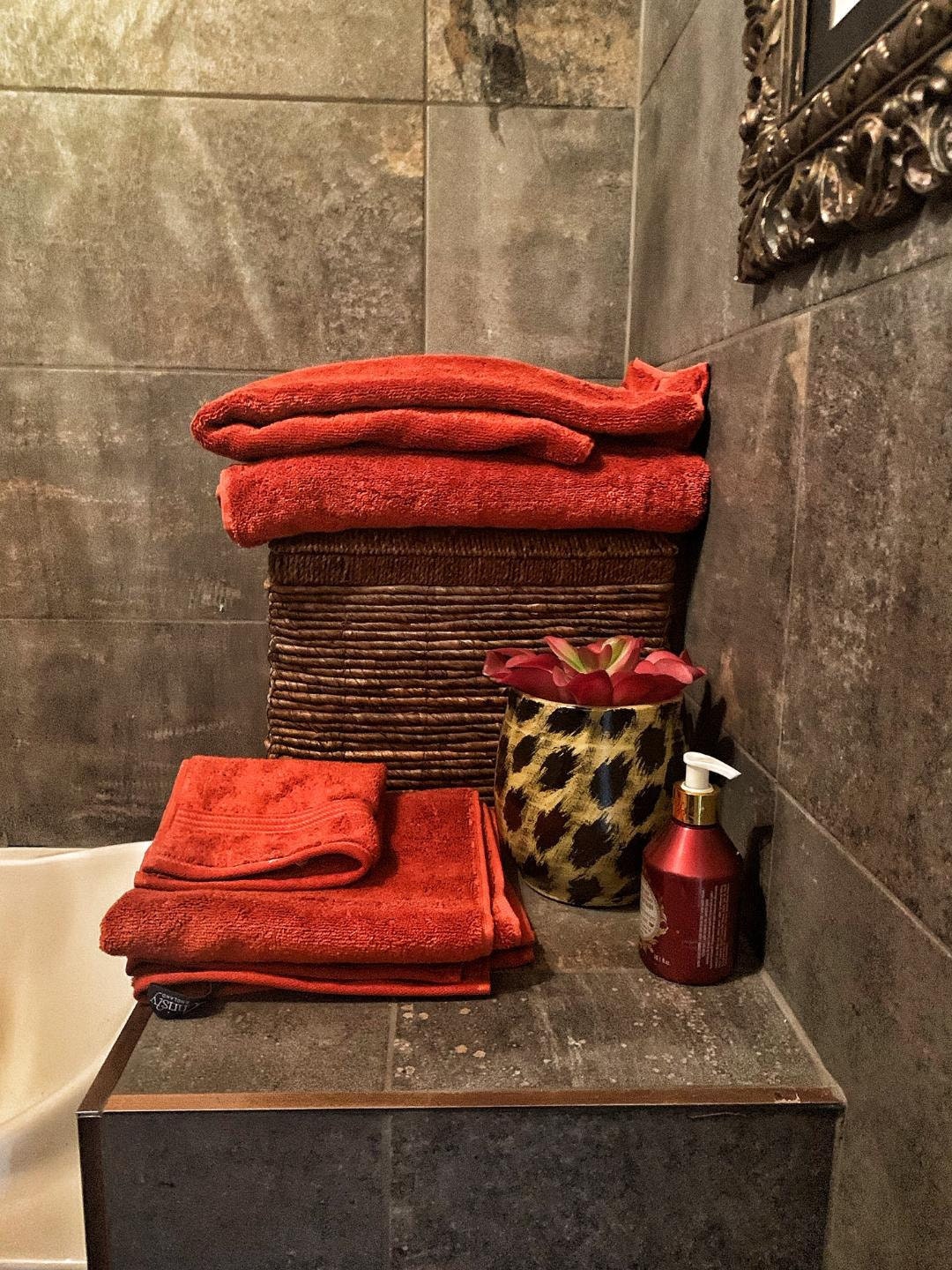 Christy Towels cost from £8.00 - £34.00
BATH PANEL
I first saw a gleaming copper bath in Morocco about ten years ago....and ever since then, I've wanted one, Unfortunately they cost around £2000, which is too much for my modest budget.
Solution: i sourced a copper panel from a UK copper heating cylinder manufacturer. They gave it to me for free because the boss is my OH's brother...handy!!! I'm sure anyone can source something similar, for example i found a few suppliers on Ebay. Mine is already showing signs of wear and tarnish, which is what i wanted. I like destroyed glamour....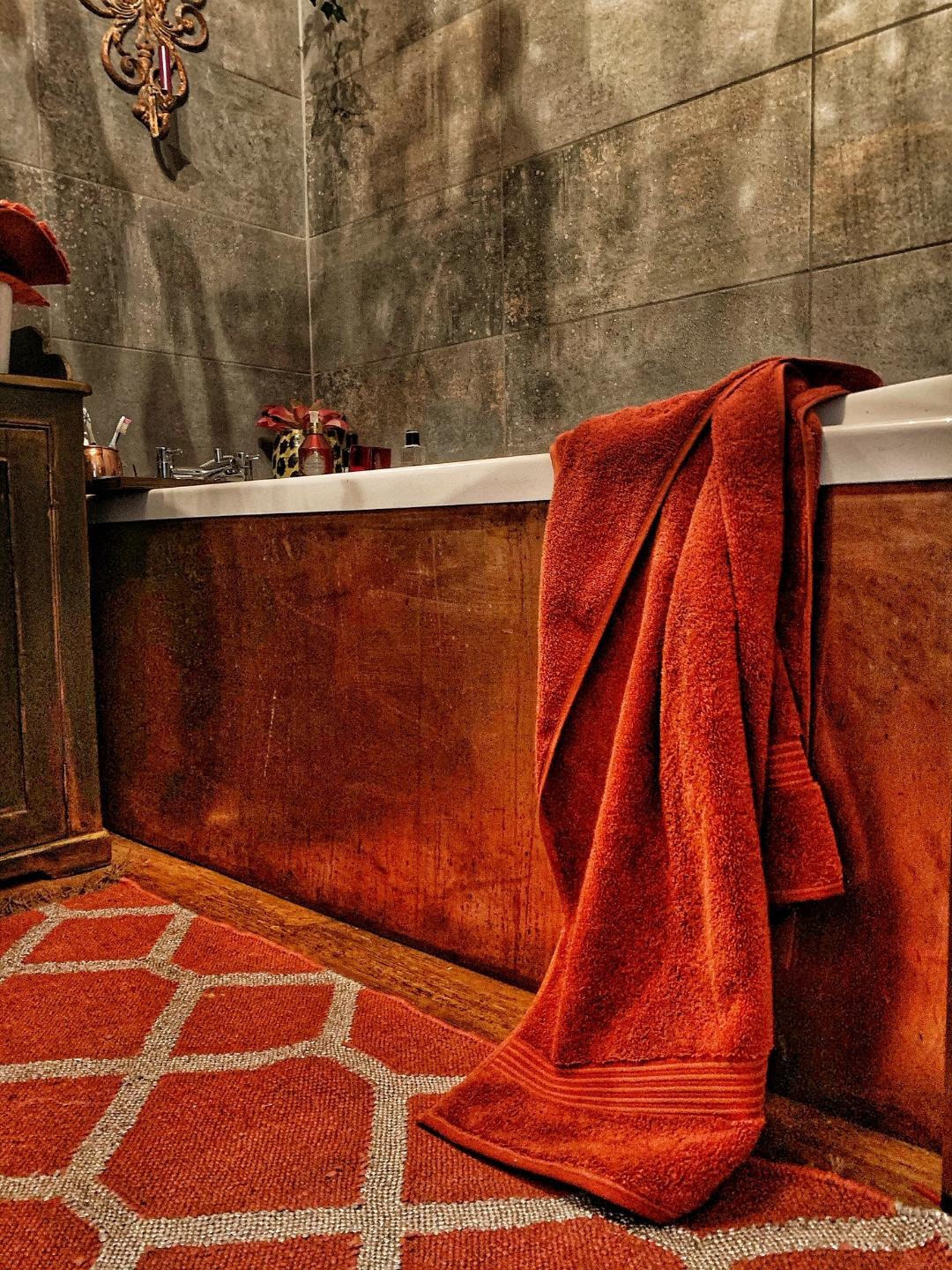 FUN ORNATE FEATURES TO ADD GLAMOUR AND LUXE!
Small vintage chandelier: i bought this from Newark Antique Centre for £75. As with all the lighting in my home, it's on a dimmer, so i can create ultra moody vibes at the flick of a switch.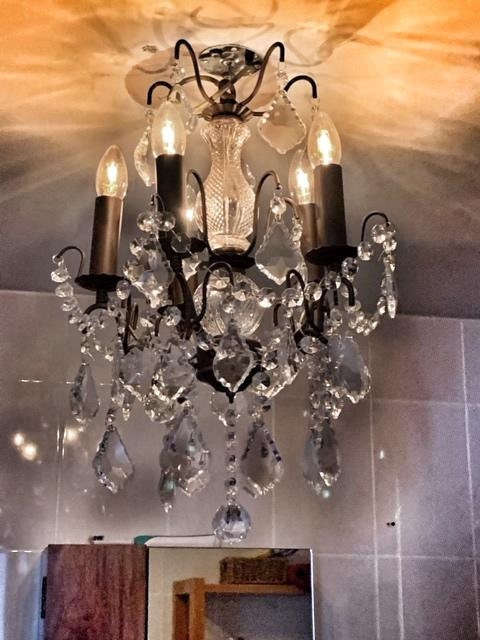 Ornate carved mirror: The frame had a crack in it, I bought it from Newark Aniques Centre for just £35. I sealed the crack with wood glue and then sanded and touched up with a little Frenchic paint. Eh Voila! 
Ornate wall shelf: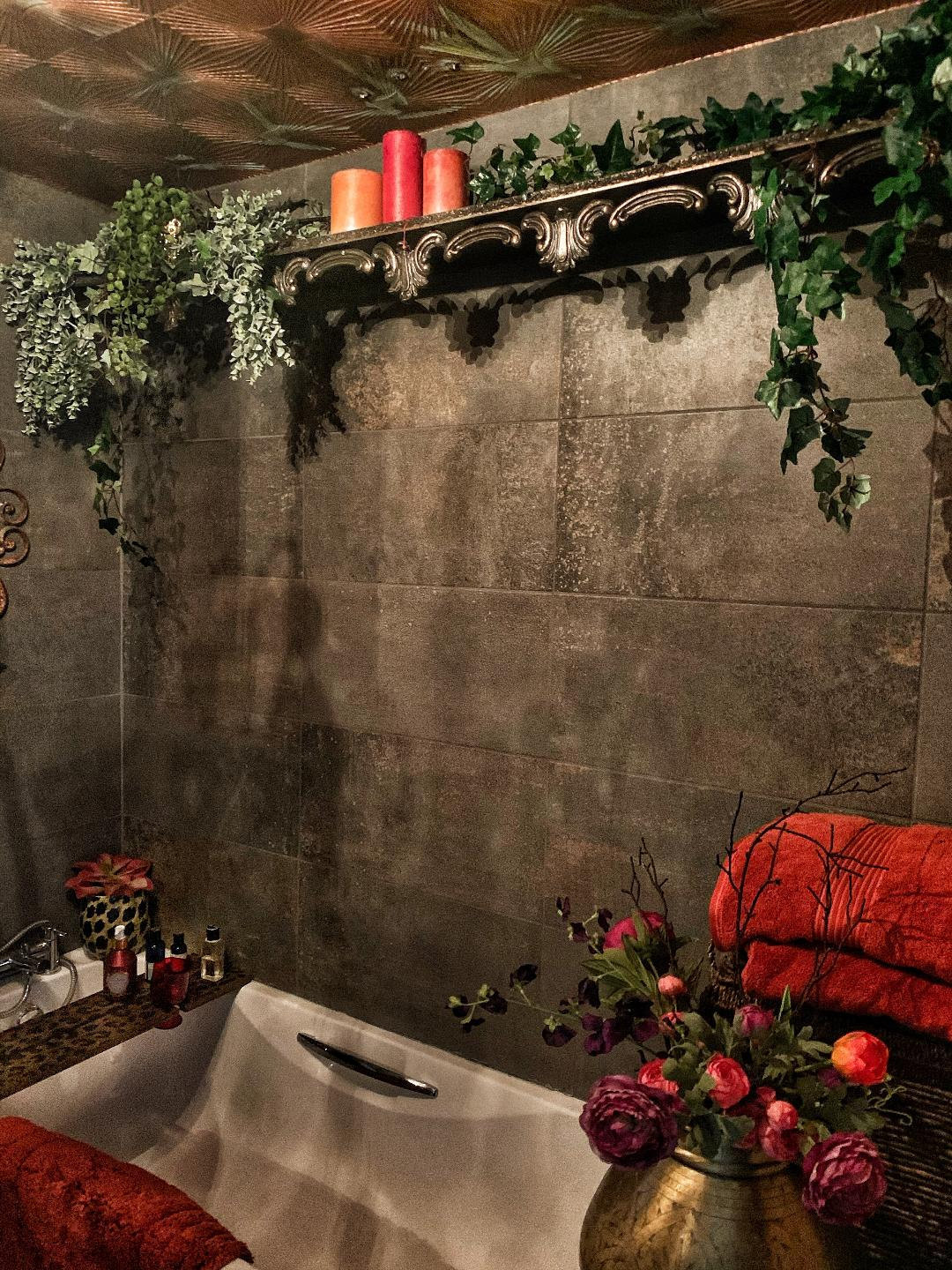 This lovely vintage shelf was salvaged from a big old house near where i live, and was originally a very posh cast iron radiator shelf, but it was white. There were two of them, purchased on Ebay for £20 each. I just painted them Black using Frenchic Lazy Range paint (Loof) and then lightly touched them with Gold Pebeo Gilding Wax to give them a subtle metallic sheen on the decorative areas. The other one resides in my sitting room. 
Both feature trailing faux foliage to add a botanical touch to proceedings. My bathroom has no natural light so faux was absolutely the way to go. I bought mine from Homesense UK and Country Baskets
Rusted iron wall sconces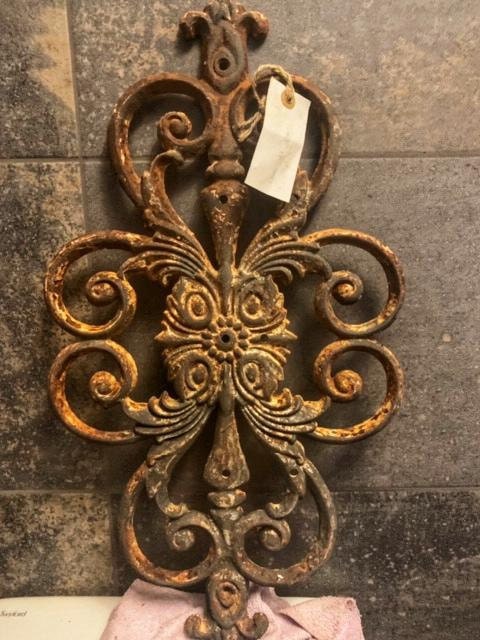 I picked these beauties up at a salvage and reclamation yard in Cheshire - the name of which escapes me...sorry!!! These were £15 each and were originally white and deliciously rusted and knackered looking. All I had to do was touch them lightly with some trusty Frenchic Loof paint to darken the vibe. 
I love lighting my candles in the bathroom, which not only cast a gorgeous glow on my tiles, but also smell lovely too! Mine are from Homesense UK.
Leopard print wooden bath board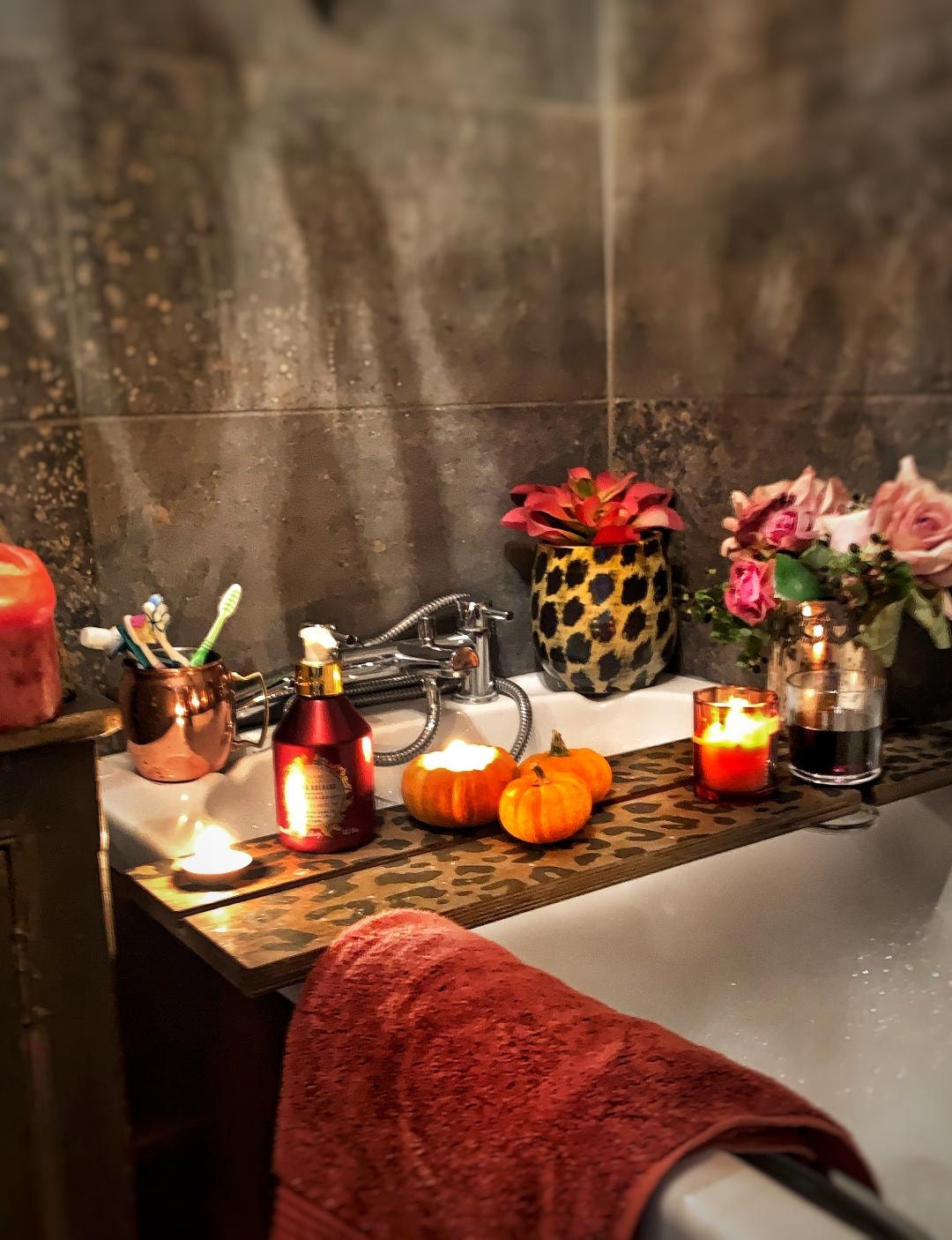 Because quite frankly, why wouldn't you ?!! This beauty is from Bathboards UK
I love it on many levels, not least of which because it has a dedicated slot for my wine glass...and tea lights!
ART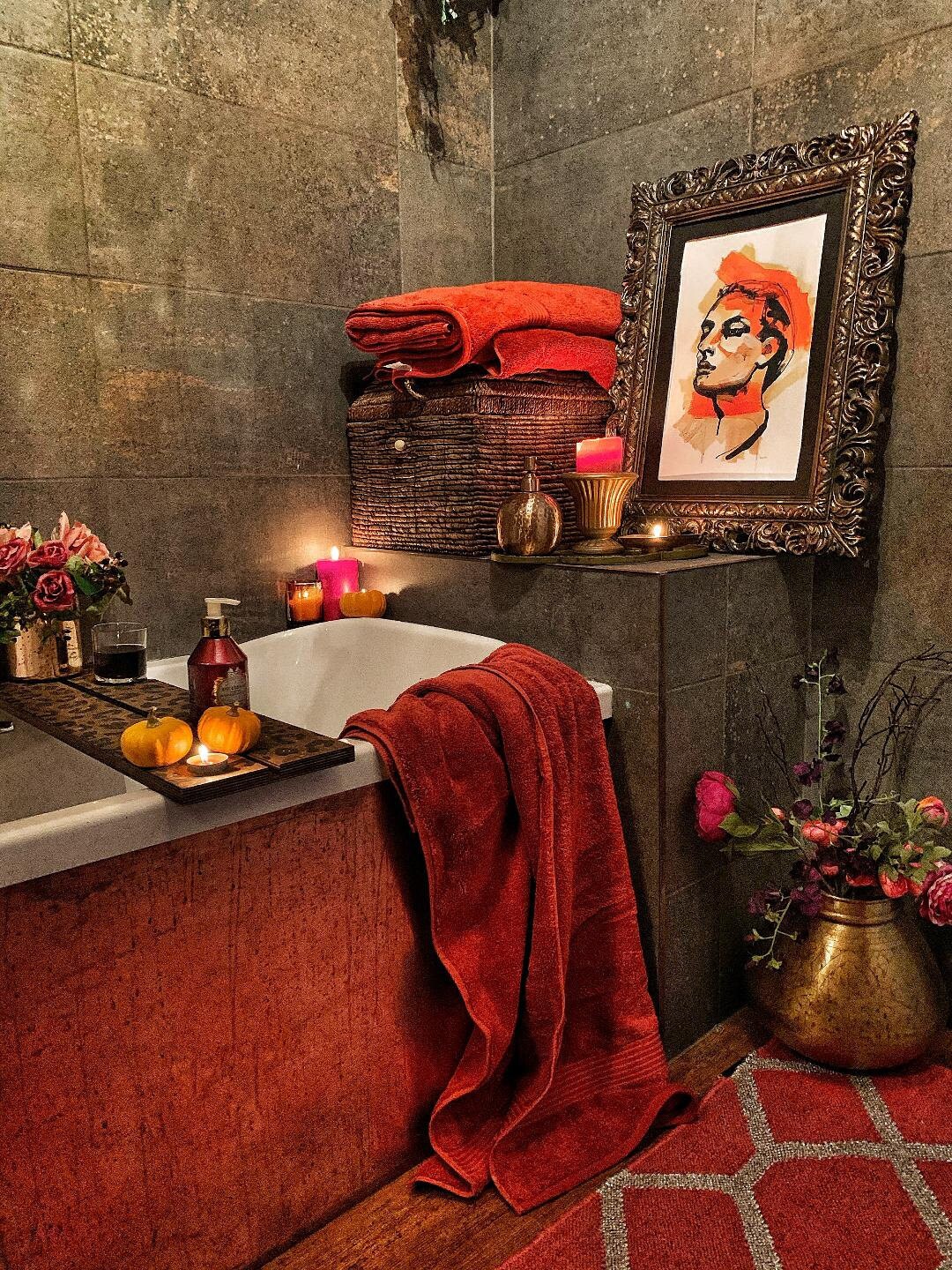 I was lucky enough to win this gorgeous limited edition print by Florence and Lee Art in an Instagram competition! The frame was from a charity shop and I gave it my usual paint and gilding wax makeover to glamorise the sitch! I think you'll agree, it works perfectly in my souky, spicy, paprika-toned bathroom boudoir!
Bath rug
Homesense !! I should get shares in that place...that's all I'm saying. It cost £29.99 and it just ties everything together, i think. 
So that's it....I hope this has been useful for a few folk planning any mini revamp projects...any questions, just shout!!
Thanks so much for reading!
Sarah
RelovedMCR